Food Hall at Crockett Row
Food Hall at Crockett Row
Architect: Callison RTKL
Owner: CRP Cypress West 7th
The Food Hall at Crockett Row (FHCR) project is a 14,982 SF interior finish-out of an existing urban shell space in Fort Worth, Texas. The FHCR features vendor space for 5 full restaurants - 4 in the food hall and 1 in a nearby space, and 11 smaller spaces for limited restaurants with no cooking exhaust. FHCR also has a Paseo area, a covered outdoor dining space; a bar; and plenty of seating throughout.
Unique in the food hall concept is shared back-of-house space. All restaurants and vendors utilize the same space with separate lockers for food storage, supplies, and refrigeration. There is also a shared 4,000 gallon grease trap, central kitchen hood system with air scrubber, as well as dish washing station, disinfection station, preparation area, and more.
The Food Hall at Crockett Row is Fort Worth's first food hall located within the shopping and dining area of West 7th near downtown. FHCR fills the gap of fast-casual concepts in an area dominated with full-service restaurants. The restaurants and vendors feature local prominent chefs including John Tesar, a former Top Chef TV show contestant.This project is Rogers-O'Brien's second food hall; Legacy Hall, part of Legacy West in Plano was completed in 2017.
Project Details
Shared back-of-house space
Five full restaraunts
11 smaller spaces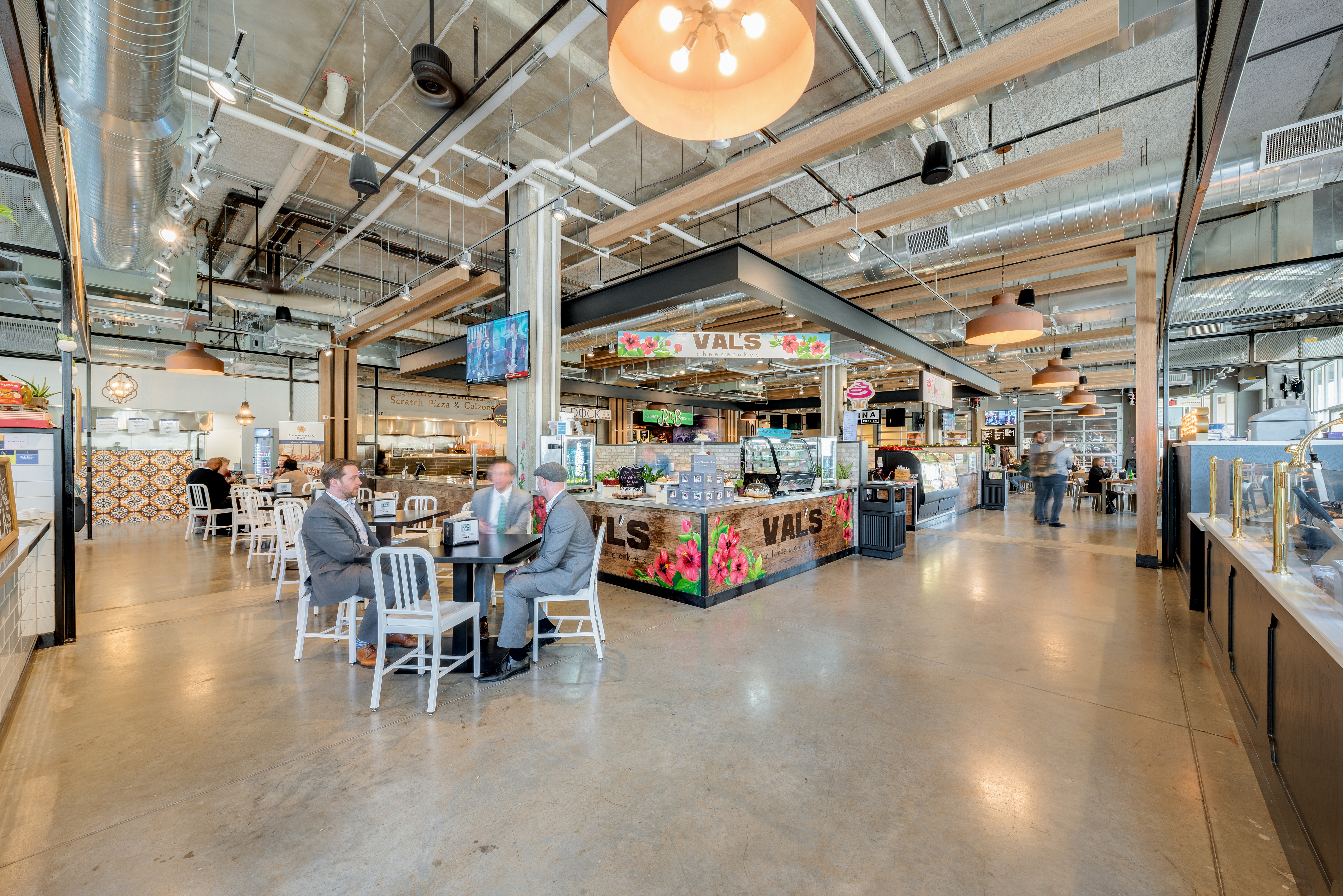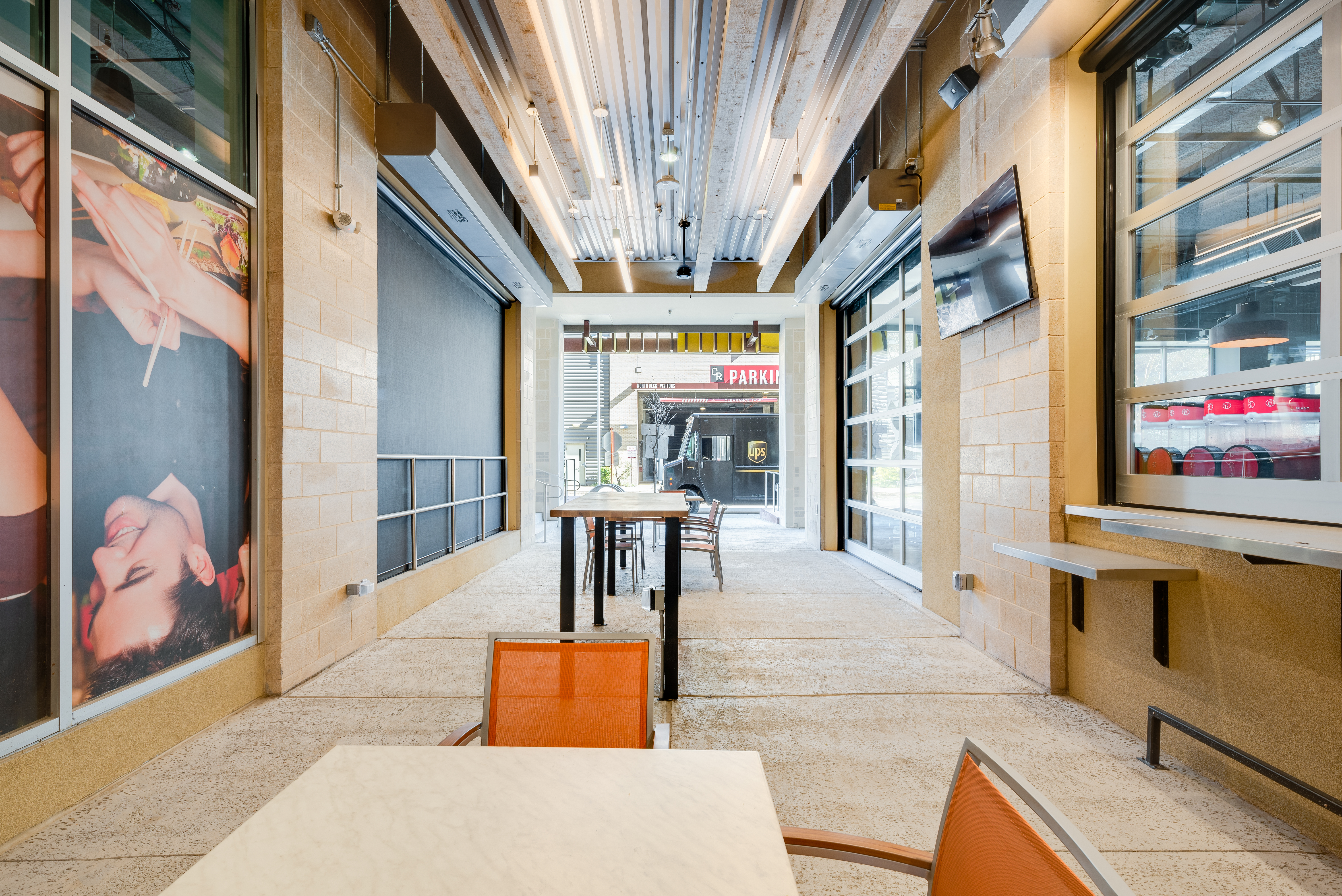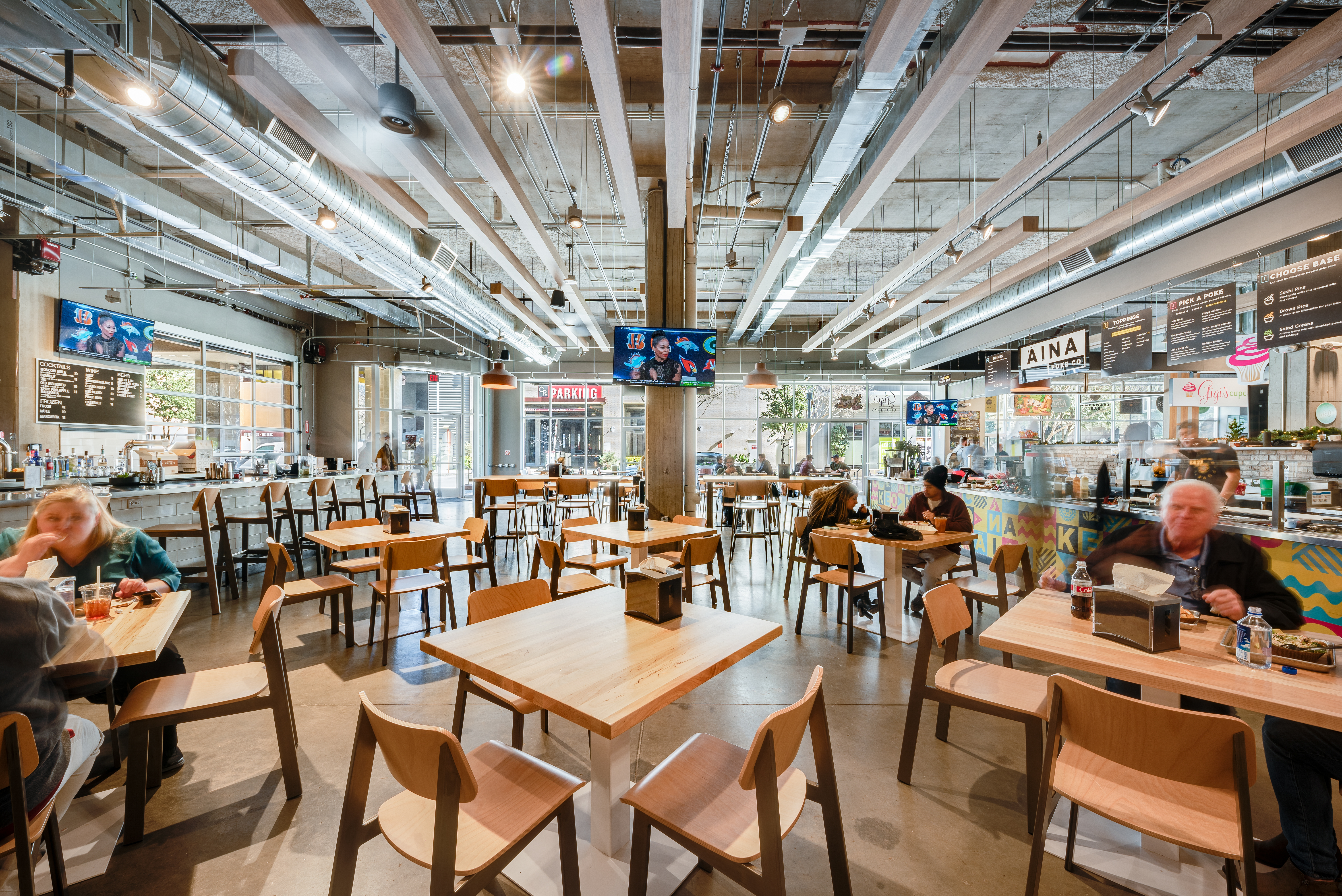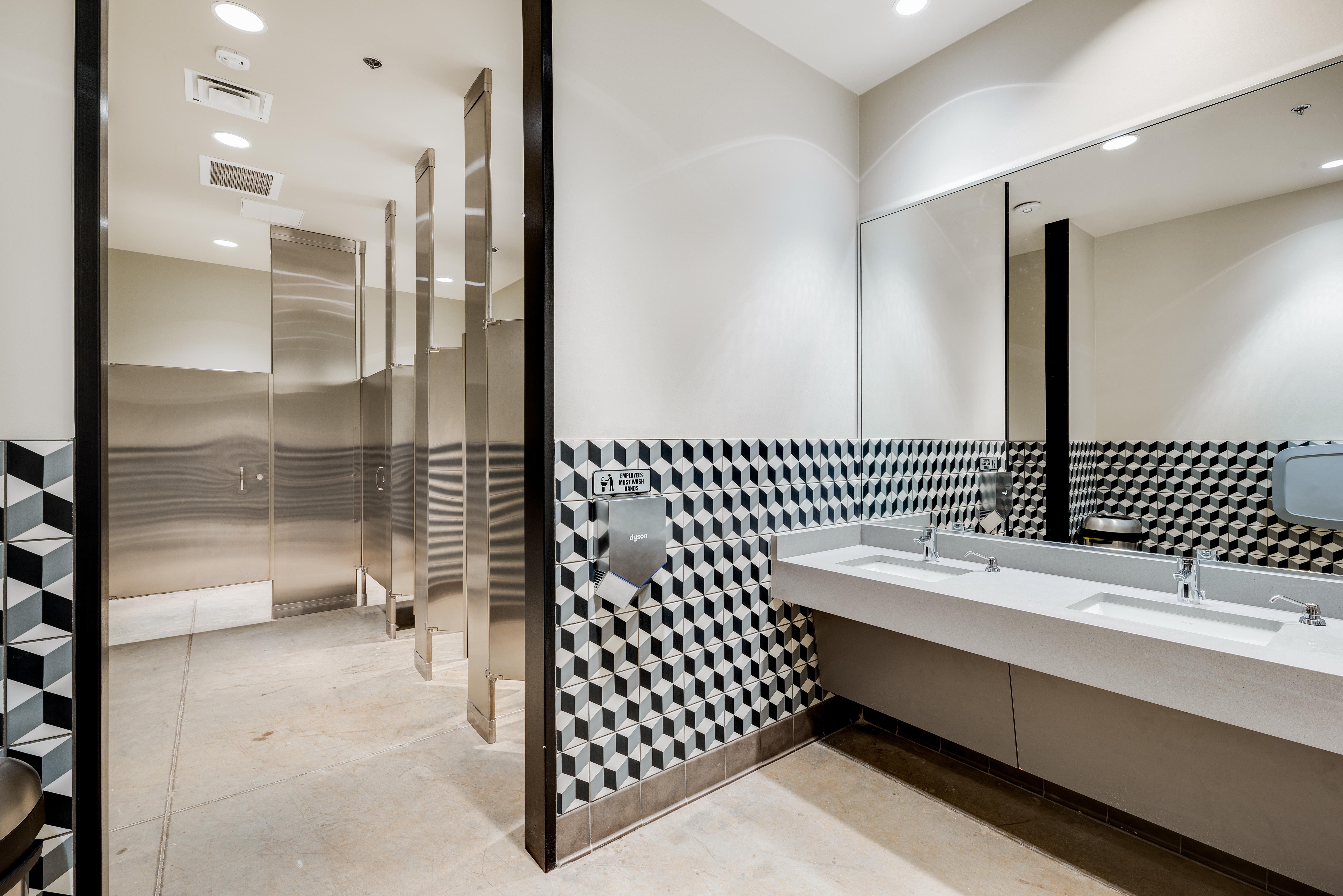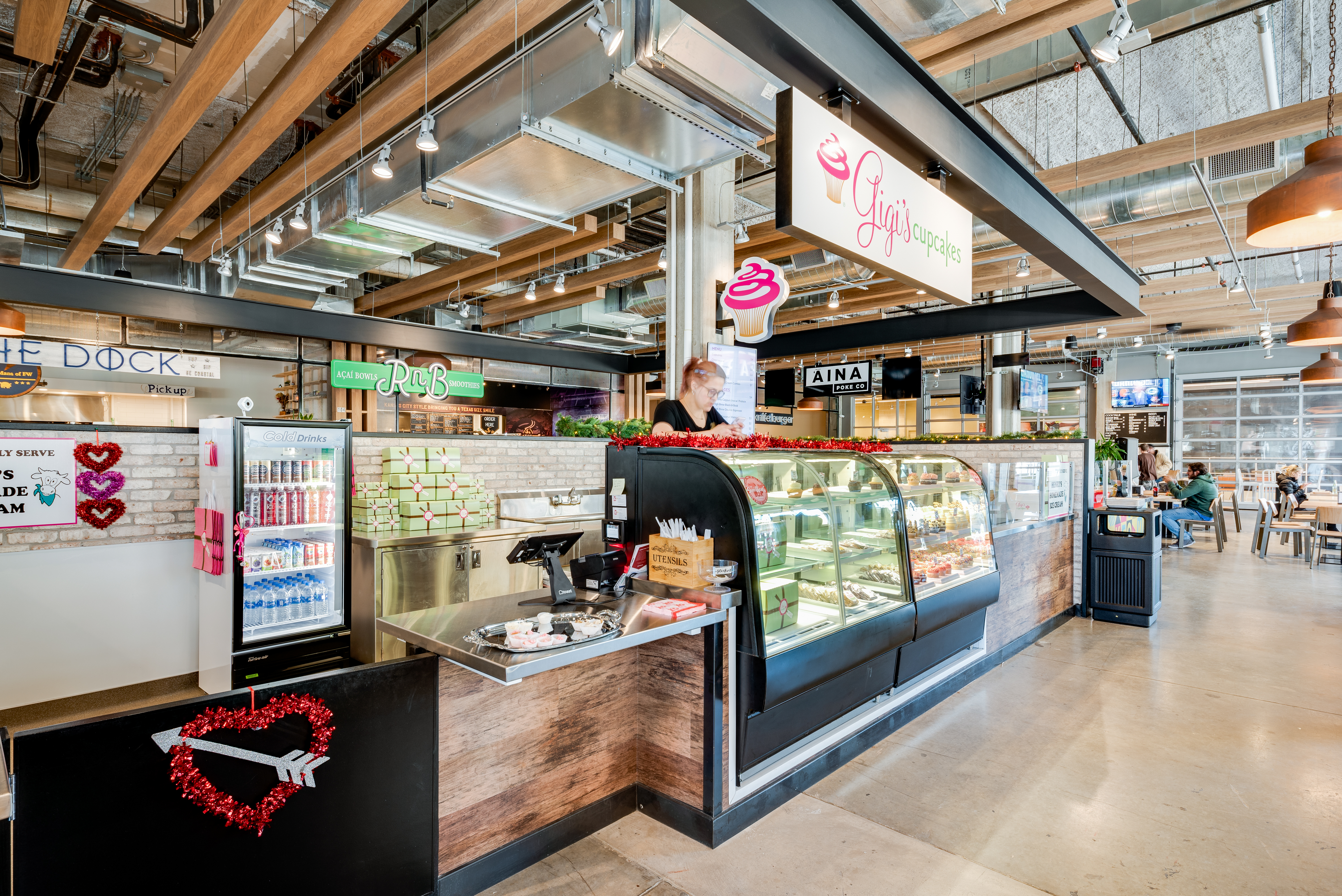 Space to Live, Work, Play