Sections
1969
INCEPTION
One, Steve Rogers, a Mechanical Engineer from Texas Tech University, was working in Minneapolis, Minnesota for the Stran-Steel Corporation, makers of metal buildings. The other, Pat O'Brien, a Civil Engineer from Texas A&M University, was working in Texas for Texaco, supervising the construction of service stations. Steve said, "We saw what was being built and decided we could do it every bit as good as that and probably better." And so this company's story began.
1969
THE
START

THE START
Soon after childhood friends Steve Rogers and Pat O'Brien started Rogers-O'Brien Construction Company, they were awarded their first project with a contract value of $11,000. The single-stall truck wash station was completed in four months.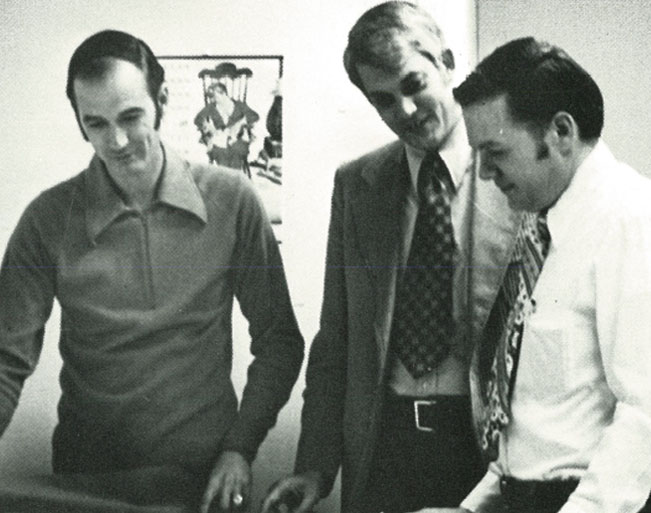 1970
PARTNERSHIP

PARTNERSHIP
Rogers-O'Brien, a pioneer in the design-build method of construction, leverages their in-house engineers and architects and forms a successful partnership with Stran-Steel Corporation.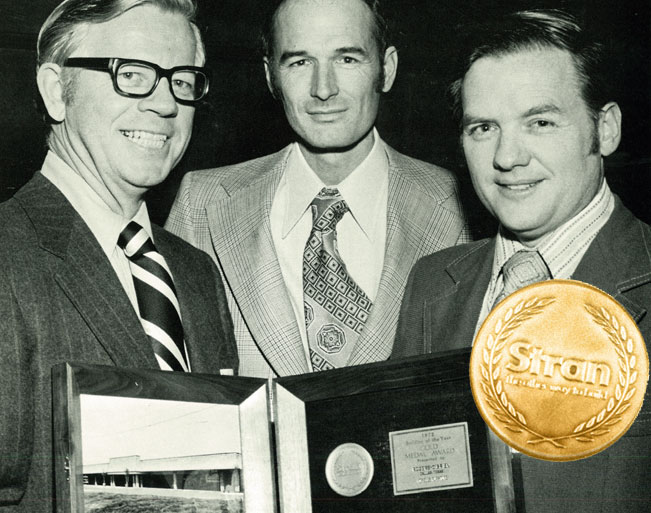 1971
DEALER OF
THE YEAR

DEALER OF THE YEAR
Rogers-O'Brien wins Stran-Steel Dealer of the Year for the Howell Furniture project in McKinney, Texas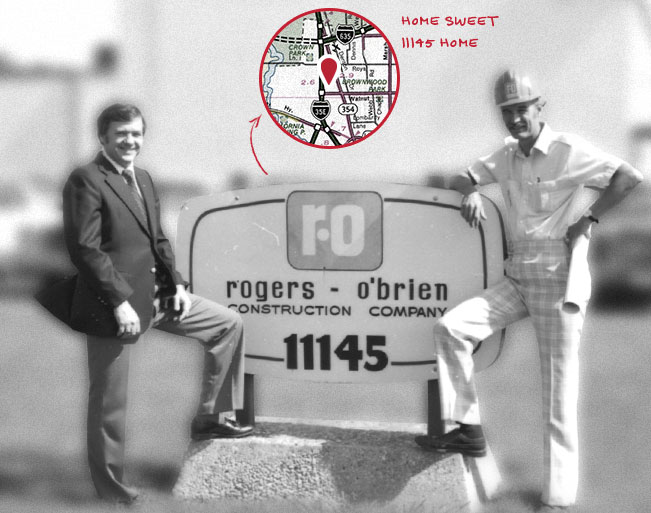 1973
HOME FOR
30 YEARS

HOME FOR 30 YEARS
11145 Morrison Lane location opens which becomes home-base for the next 30 years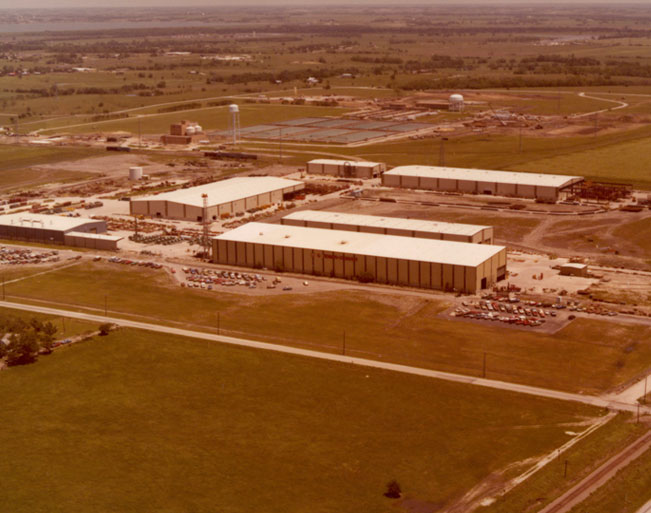 1973
MILLION
MARK

MILLION MARK
RO reaches successful million-dollar project mark with buildings for Marazzi Tile, Gardner Denver and Theron Industries Mirazzi tile project.
1980 – 1989
BUILDING MOMENTUM
As the 1980's dawned, Rogers-O'Brien was hitting its stride. Revenues were growing incrementally every year, as were profits. The company's project portfolio was diversifying, they were building more jobs that were not metal buildings, but individual project size remained relatively small. Despite this, they continued making investments in technology and people as they could.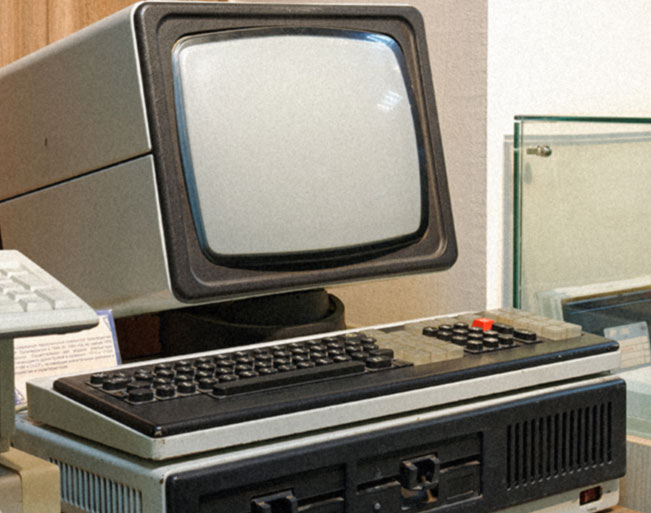 1980
FIRST
COMPUTER

FIRST COMPUTER
RO invests in its first computer, a Nixdorf Posting Machine.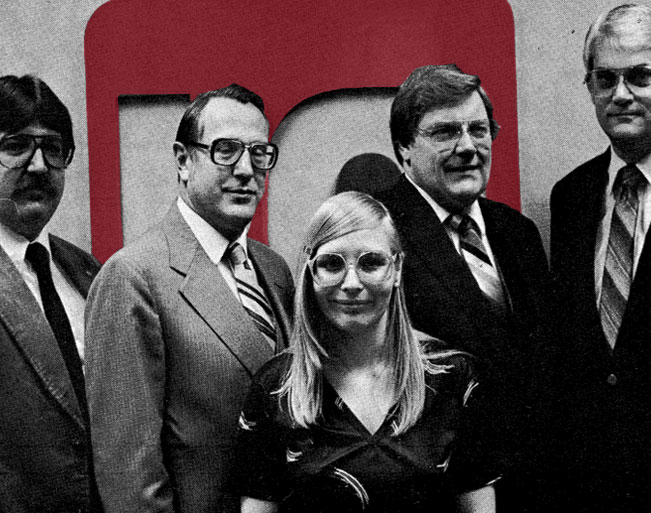 1982
EXPANSION TO
FORT WORTH MARKETEXPANSION TO
FORT WORTH MARKET
RO opens third office in Fort Worth, Texas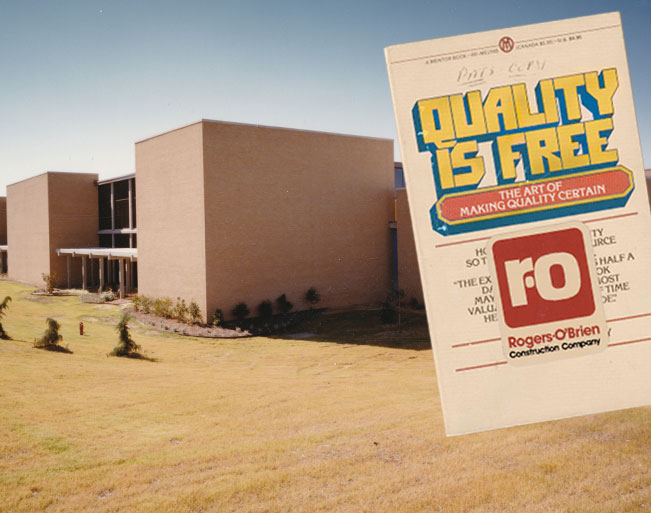 1985
GAME
CHANGER

GAME CHANGER
Required by Texas Instruments, Rogers-O'Brien embraces Total Quality Management, which permeates to the present RO Core Training.
1990 - 1999
CHANGE AND EXPANSION
The strong relationship with Texas Instruments became a powerful influence on the company's success. All involved feel that the company became a better builder and they became better people. Steve Rogers goes on to pursue other adventures, and at the same time, Preston McAfee, Pat's son, returned to the company, as Executive Vice-President. His timely return allowed the company to continue its strong marketing initiatives, and it opened up the market for doing developer projects which remains a major market for Rogers-O'Brien today.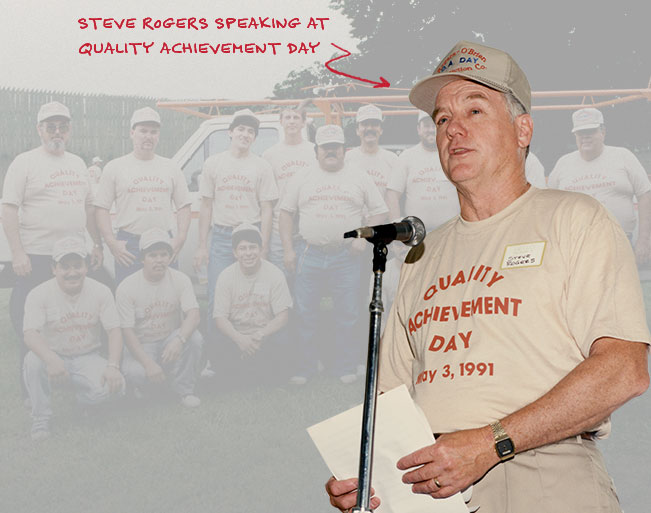 1991
INAGUARUAL QUALITY
ACHIEVEMENT DAY

INAGUARUAL QUALITY ACHIEVEMENT DAY
All 103 employees were invited to the first annual RO Quality Achievement Day. May 3, 1991.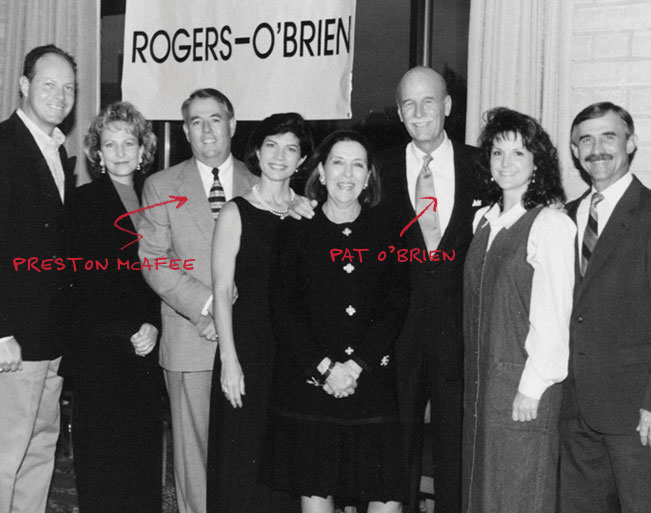 1995
25 YEARS AND THE
SECOND GENERATION

25 YEARS AND THE SECOND GENERATION
Preston McAfee comes to RO to work alongside his step-father, Pat O'Brien, as the company celebrates 25 years in business. Co-founder, Steve Rogers, retires – leaving a legacy….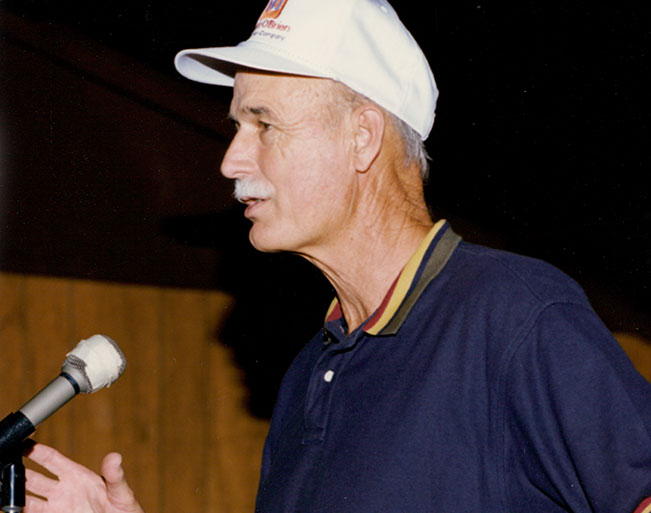 1996
LEADERSHIP IN
THE INDUSTRY

LEADERSHIP IN THE INDUSTRY
Pat O'Brien's involvement and commitment to ABC, Associated Builders and Contractors, and AGC, - later combined as TEXO - and CEF, Construction Education Foundation, exemplifies Pat's leadership in the construction industry. Pat wins AGC Dallas chapter S.I.R. Award.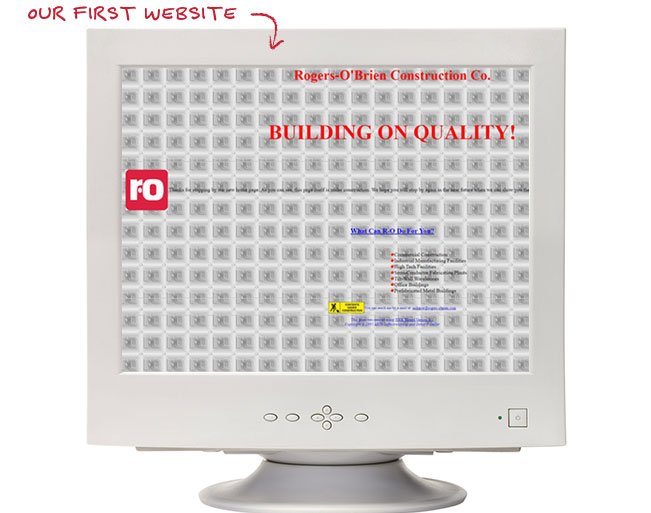 1996
DOT
COM

DOT COM
RO solidifies its position on the cutting edge of technology with the launch of the first website homepage, created by now Executive Vice President, Mike Orr.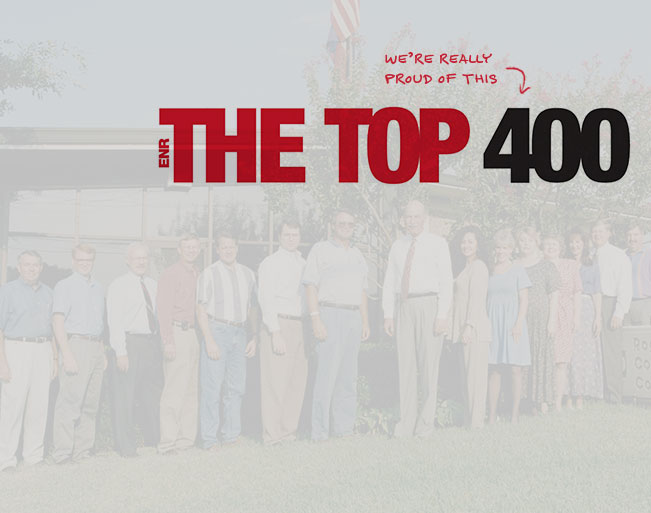 1997
RO IS ON
THE MOVE

RO IS ON THE MOVE
RO ranks in the ENR Top 400, for the first time, with a revenue of over $100,000,000
2000-2009
STRATEGIC GROWTH
RO reaches the $150 Million mark and continues to grow strategically with adding key team members and expanding into the Austin market. Preston becomes CEO and Pat moves to Chairman. They too, became effective partners as Steve and Pat had been. Justin McAfee joins the family business and technology becomes a differentiator for the company.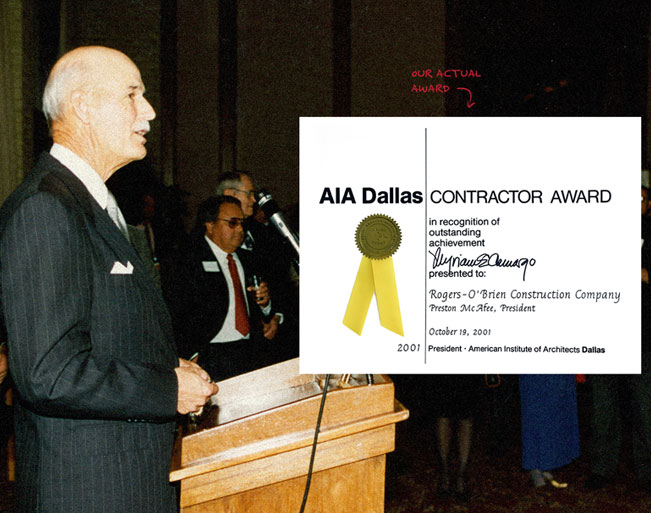 2001
AIA DALLAS CONTRACTOR
OF THE YEAR

AIA DALLAS CONTRACTOR OF THE YEAR
Annually, AIA celebrates architecture to recognize local, state, and national honor award recipients from related industries that continue Dallas' tradition of design excellence.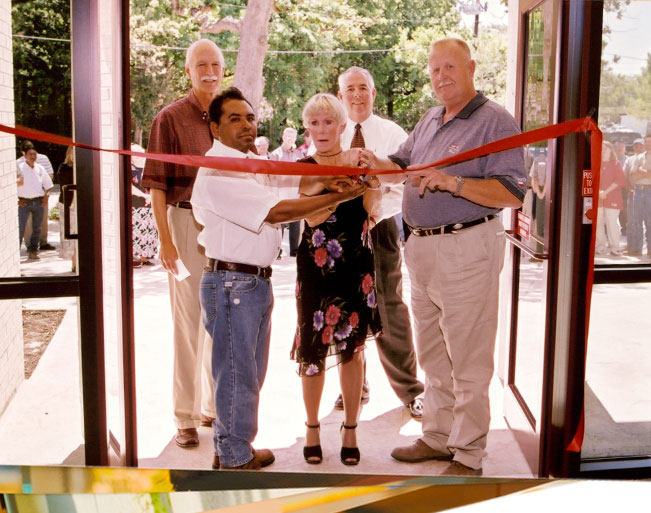 2001
THE MOVE TO
REGAL ROW

THE MOVE TO REGAL ROW
Rogers-O'Brien moves and the Regal Row building opens.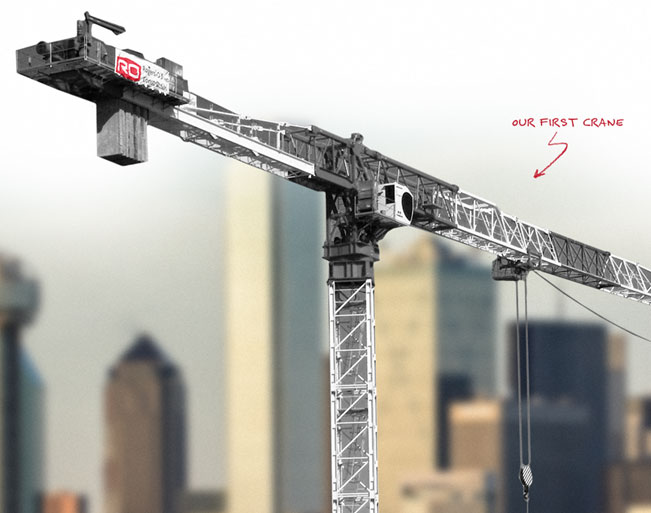 2003
TOWERING
OVER

TOWERING OVER
The first RO Tower Crane is used on the Young Street Project in Dallas.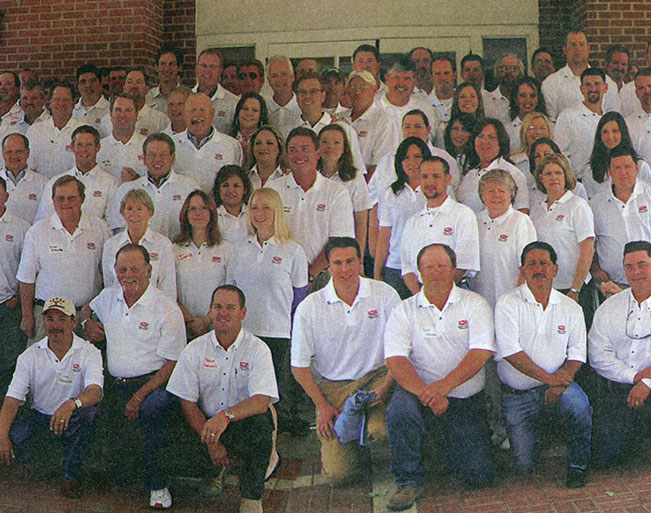 2005
EXPANDING TO
AUSTIN

EXPANDING TO AUSTIN
Rogers-O'Brien expands to Austin with Construction Partners, a successor company of Faulkner Construction.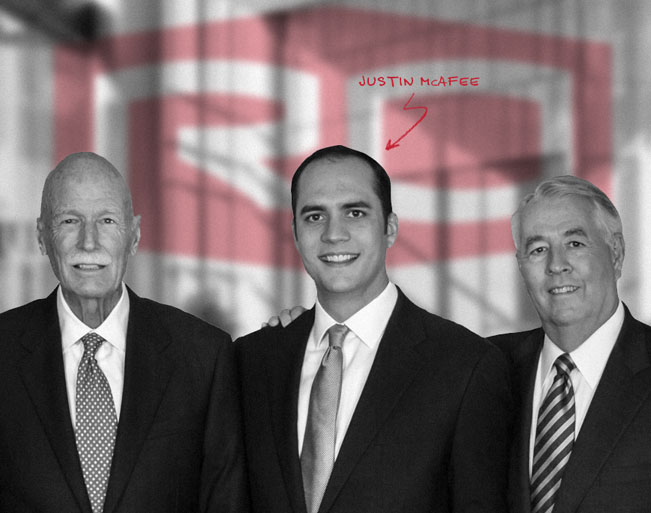 2009
TECHNOLOGY AND
THE FUTURE

TECHNOLOGY AND THE FUTURE
Third-generation leadership, Justin McAfee joins the firm at an exciting and innovative time – a virtual design and construction, VDC, department is forged. 1400 Hi Line and Methodist Medical Office Pavilion are RO's first technology projects
2010 - 2019
THINGS COME TOGETHER
Rogers-O'Brien becomes a national technology leader, much further advanced, than very large companies – analyzing every task performed in the field to see if there is a technology application that can add value for both the clients and the company. RO gains additional momentum from major investments in people and their development, in strategic thinking about markets, in strengthening the culture, and in additional geographic expansion.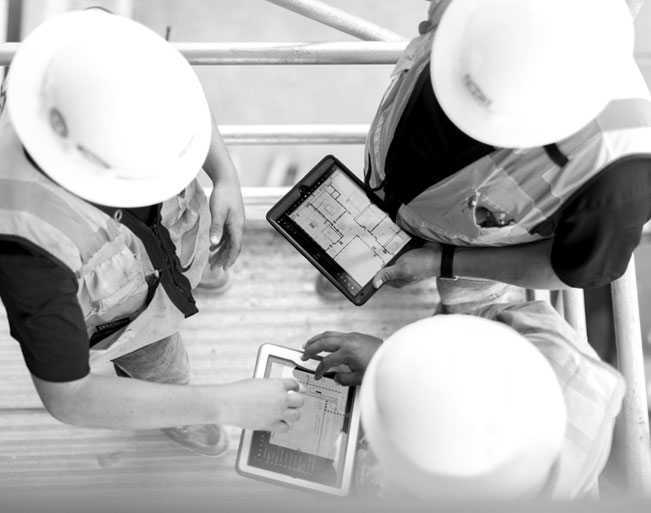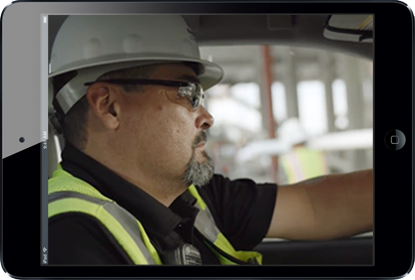 2011
PAPER-FREE IN
THE FIELD

PAPER-FREE IN THE FIELD
RO makes transition from paper drawings to iPads in the field, saving over 50,000 hours per year and $500,000+ saved by identifying and resolving issues more quickly through all phases of construction.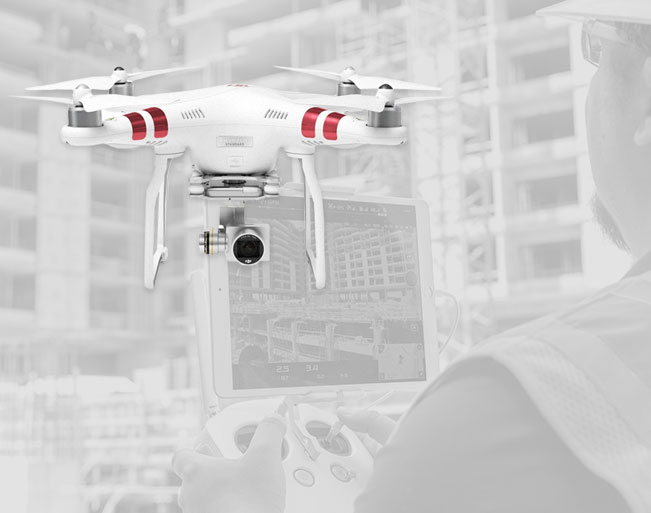 2012
EYE IN
THE SKY

EYE IN THE SKY
RO acquires its first drone to better capture construction progress.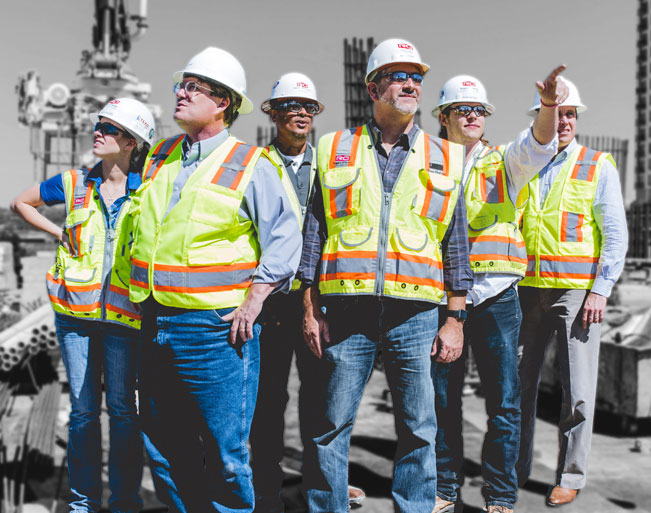 2018
MOVING
FORWARD

MOVING FORWARD
RO approaches $700,000,000 in annual revenue and looks to expand into other Texas markets, such as San Antonio with the largest data center project in the company's history.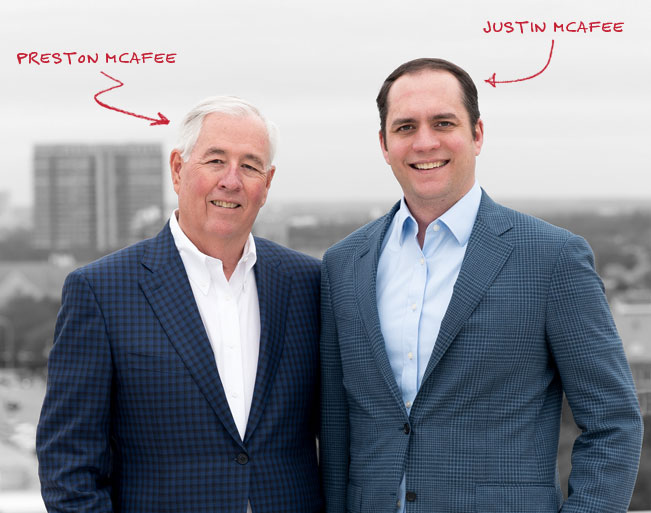 2019
THIRD
GENERATION

THIRD GENERATION
Preston McAfee transitions to the Rogers-O'Brien Chairman and Justin McAfee steps into the role of President and CEO, continuing the family legacy as the third generation of leadership for the firm.
FUTURE
BLAZING THE WAY IN TECHNOLOGY
For the last 50 years, RO has consistently proven that there is A Better Way to do things, whether that's in how we build buildings or foster relationships. We've applied that same philosophy and way of thinking with technology and innovation. Since 2011, RO has been a leader in construction technology around the world and we don't plan on changing that reputation – the future is bright and the opportunities are endless.