Independent Bank HQ
Independent Bank HQ
McKinney, Texas
Architect: SmithGroup
Owner: Independent Bank
Independent Bank HQ features a six (6) six-story office building located in Craig Ranch Business Park on approximately 10.4 acres. The office building has floors of 25,000 to 27,000 SF each for a total of 160,000 gross building SF.
The use of large, open areas will provide a productive work environment, assist in the space planning of work group linking and provide flexibility for the future. This is just the first phase of a 400,000 SF campus that could eventually house as many as 1,200 workers. According to SmithGroupJJR's lead designer, Tom Philippi, "the design for the new headquarters strives to make a deep connection with the community, its stakeholders, employees and surrounding region by architecturally representing the evolution of the company Independent Bank has become."
The new office building is targeting LEED Silver certification. Sustainable design features include cost efficient, energy efficient, environmentally friendly and easy to maintain systems throughout. All systems will have energy metering to assist in optimized energy use strategies to conserve energy, reduce water consumption and provide indoor air quality consistent with engineering standards.
KDC is the developer of Independent Bank HQ.
Project Details
Located in Craig Ranch Business Park
Large, open work environment
LEED Silver Goal
FINAL TOUCHES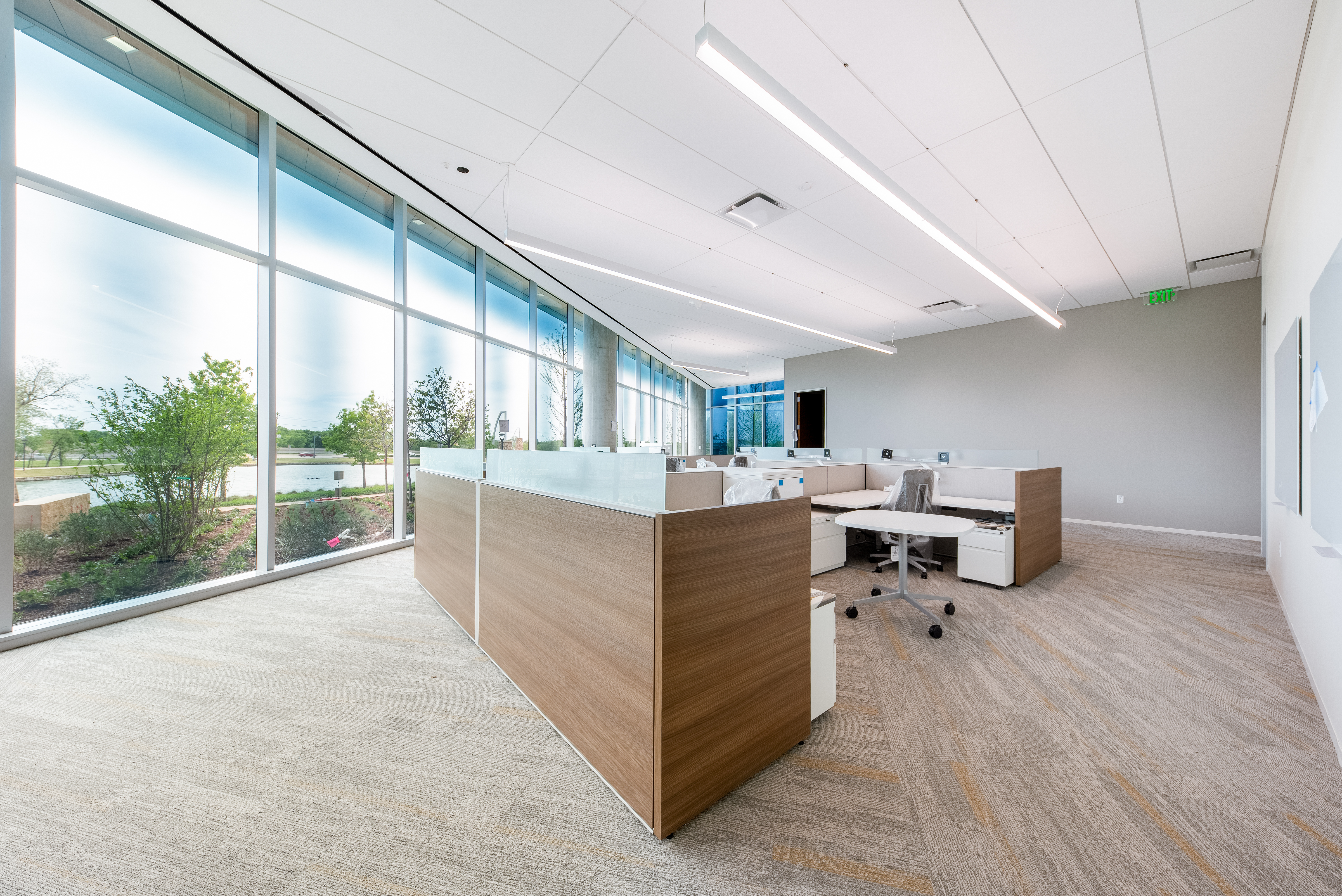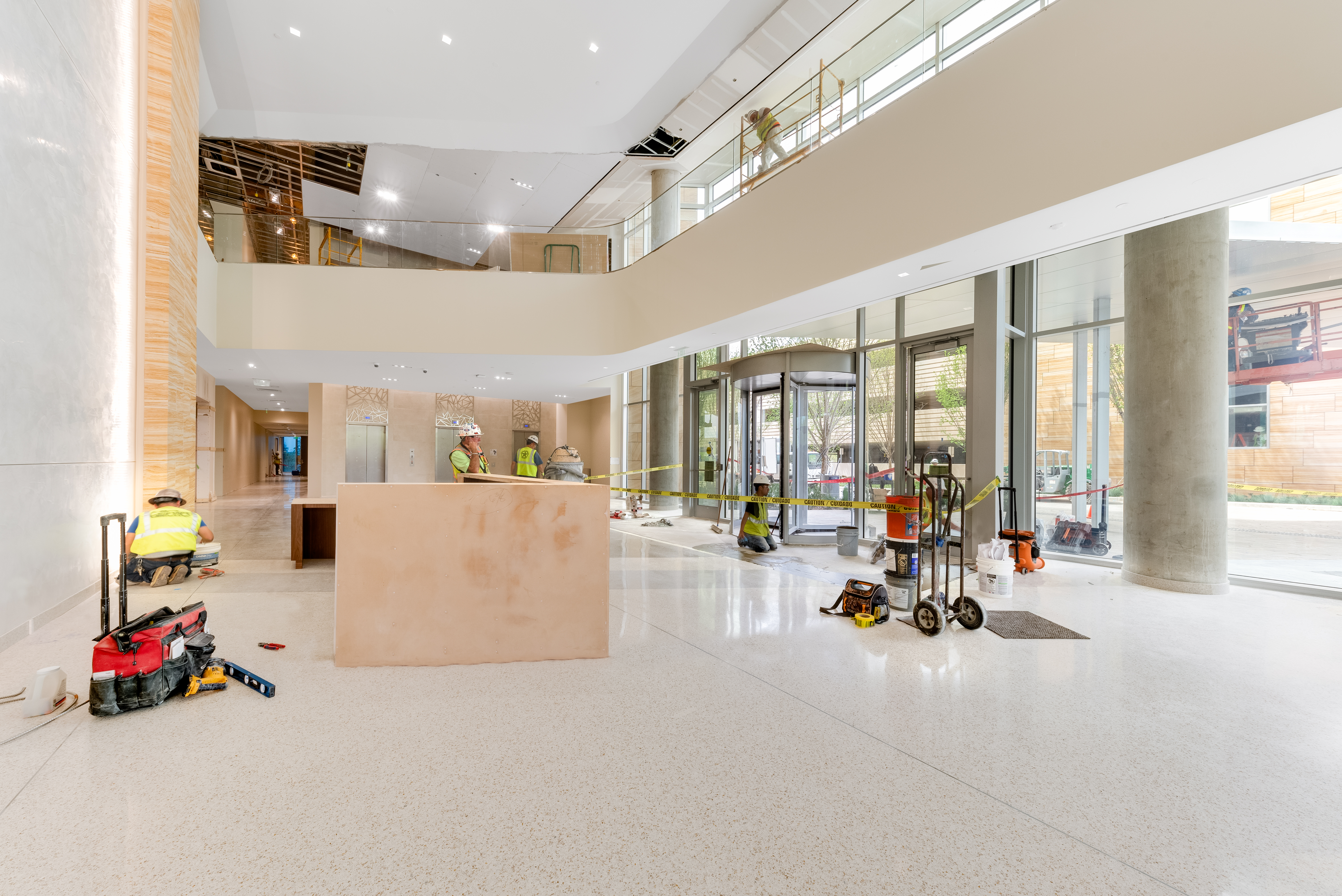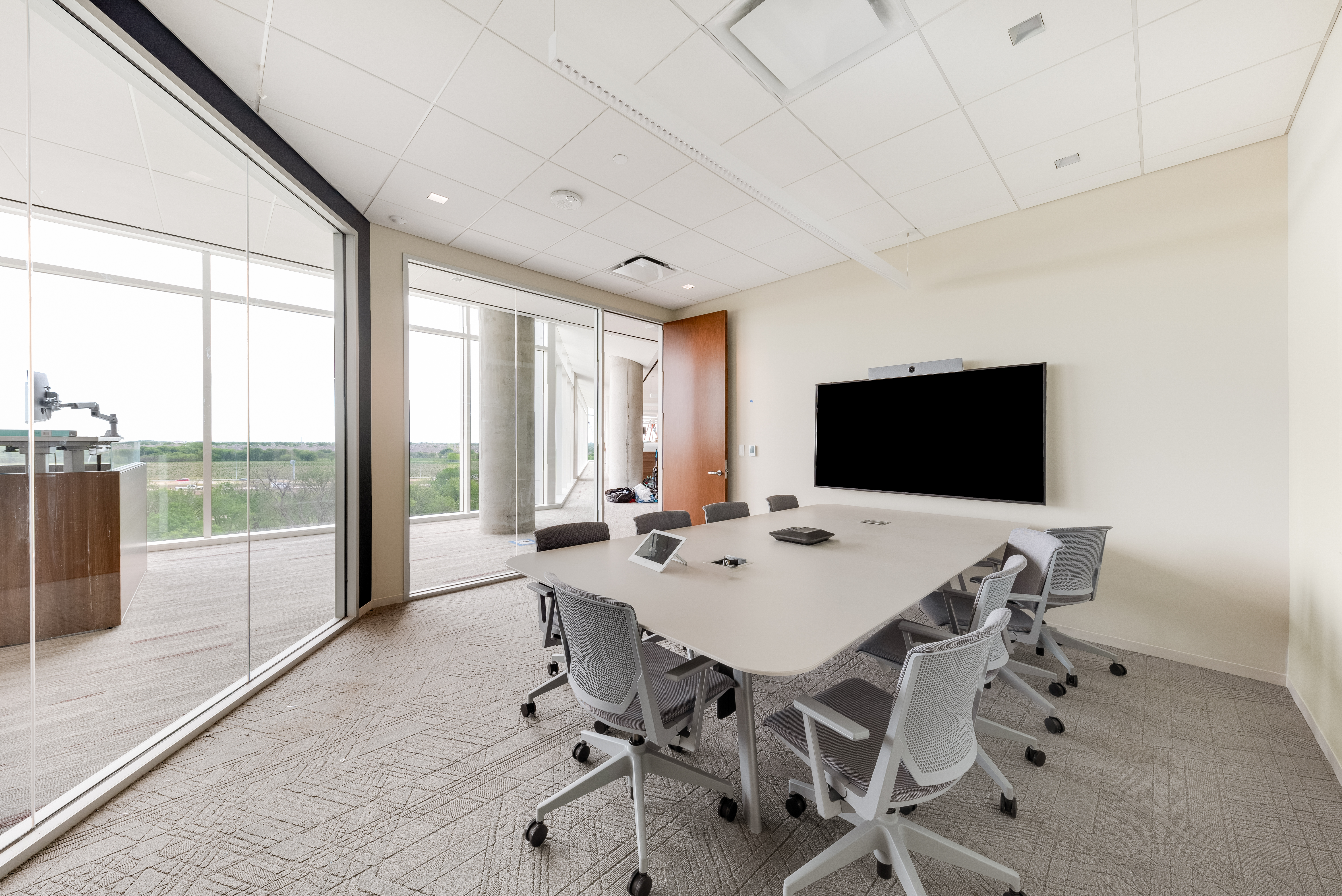 Space to work