Rogers-O'Brien helped to transform five city blocks of Austin's Plaza Saltillo, which is located in East Downtown Austin. The heart and soul of Austin, Saltillo is an exciting new development which brings dining, shopping, music, and entertainment together to create a unique and vibrant destination bustling with activity. RO was proud to partner with Endeavor Real Estate Group, Michael Hsu Office of Architecture, JHP, and many others to bring this pivotal project to life. This is an important milestone in the more than 20-year effort by the community and Capital Metro to revitalize this property and increase rail and bus ridership.  
Austin Business Journal named it the 2020 Project of the Year, stating:
"Saltillo has come to life on the east side in a big way. What was once 10 acres and six blocks of dilapidated buildings and vacant sites has become a new hub for living, working and playing anchored by Google, Whole Foods Market, Target and other global brands."
RO arrived on the job site in June 2017, and the team worked tirelessly for three years, through two site plans and nine building permits, to bring this project to fruition. Spanning around one million total square feet, the project's timely completion is an impressive measure of success. 
A landscape-changing project that helped to bring new business, residents and life to a previously underutilized stretch of prime real estate, Saltillo received high praise and notoriety throughout its construction, and has continued to garner attention since it has been open to the public. 
Curbed Austin named it one of the ten most important developments of the 2010s. 
While the recently completed project is still being submitted for awards, it has already collected a couple of awards to-date, including the aforementioned ABJ 2020 Project of the Year award, as well as the Associated Builders and Contractors (ABC) of Central Texas 2020 Merit Award in its category.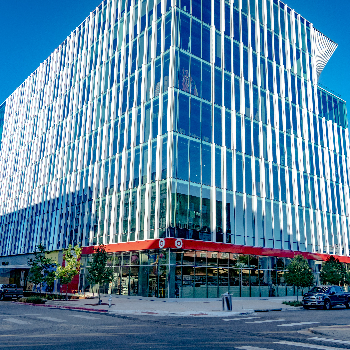 Gallery
OFFICE SPACE
A seven-story office building is located within the development, totaling approximately 150,000 square feet.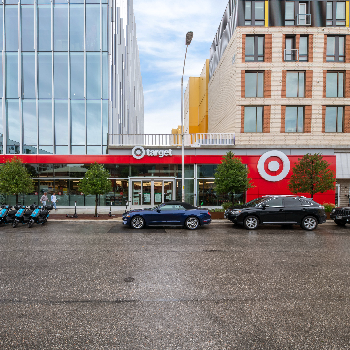 Gallery
RETAIL
High-profile tenants such as Target and Whole Foods take up retail space within the development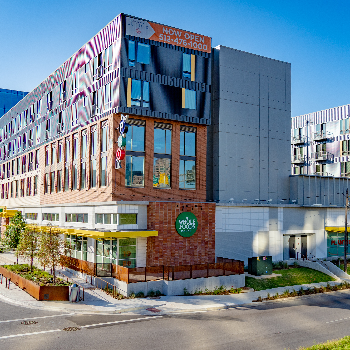 Gallery
FACING DOWNTOWN
Sitting adjacent to I-35, looking towards downtown Austin, this east Austin development brings to life the culture of the city.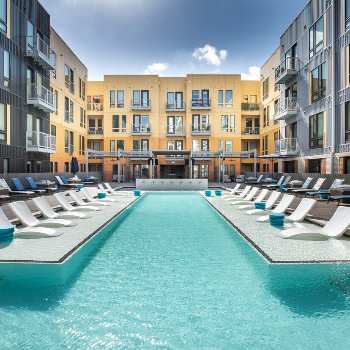 Gallery
RESIDENTIAL
Four residential blocks, totaling approximately 800 apartment units, have dining, retail and amenities at their front door.