The highly anticipated school opened on schedule to allow the spring semester to begin in the new facility
Rogers-O'Brien Construction (RO) is proud to have completed the highly anticipated Austin ISD T.A. Brown Elementary School on-time, allowing the faculty and students to begin the spring semester in the new, state-of-the-art facility.  
On Wednesday, January 8, the students entered through the double doors of their new home, after having been displaced since 2016. The former T.A. Brown Elementary School was vacated in 2016, due to significant structural issues that posed a major safety risk. Since 2016, they have been relocated to nearby Barrington Elementary School.
"Today was a special day for the Rogers-O'Brien team," stated Thomas Lucas, Rogers-O'Brien Superintendent. "Seeing the student's and faculty's faces as they take in their new school made the long hours worth it."  
The RO construction team was on-site for morning drop-off, lending high-fives and excitement to the already bustling day. Many students recognized Superintendent Thomas Lucas from the bi-weekly episodes produced by RO, which starred the superintendent, and allowed the students to keep up with the construction process throughout.
RO is proud to have partnered with ERO Architects on this design-build project. This is the first design-build project for the bond program. The partnership between ERO and RO allowed for a successful project through communication and collaboration.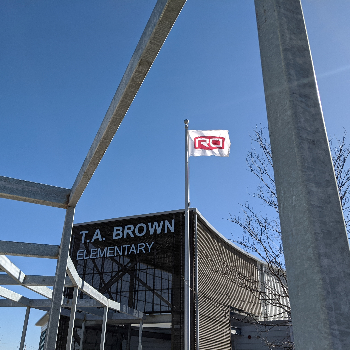 GALLERY
A NEW HOME FOR THE COMMUNITY
The school was delivered on-time in January 2020, to allow for students to begin the spring semester in their new home.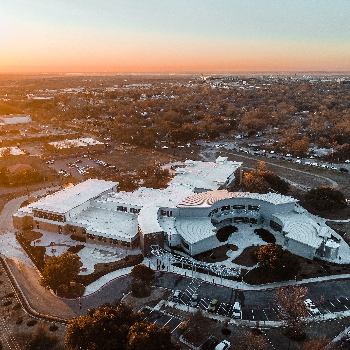 GALLERY
A MODERNIZED CAMPUS
The building was designed with STEAM in-mind. Flexible learning spaces were created in order to allow for collaboration, inspiration and interdisciplinary learning.